Life Happens.
We're here to help.
Pay off debts with a debt consolidation loan.

Flexible, affordable payments.
What we do
At New Credit America, we understand that life happens, and we believe everyone deserves a second chance. Our mission is to provide consumers across the nation with loan products custom-tailored to their unique situation to assist them with the restoration of their financial health.
Fixed Term
Fixed Payment
Fixed Rate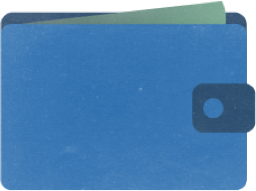 Our loans
Our loans are designed to meet customers at various points along their journey to financial freedom.
Our DebtAway Loan is a consolidation loan that funds direct payoffs with your creditors into one affordable payment.*
Our Reload Loan is a personal loan that gives customers the freedom and flexibility to have what they need, when they need it.
Benefits
Our loans offer peace of mind that current and past due debts are satisfied.

Every loan is designed with the customer in mind. We work with each customer to create a repayment schedule that works for them.

We provide transparency. The interest rate is fixed, and there are no prepayment penalty fees and no late fees.

We report to the three major credit bureaus.
Contact Us
New Credit America clients can access their account at the top of the page.
Call your support team at (877) 373-2330
Contact us via email: support@ncaloans.com
Send any correspondence or payments to:
New Credit America,
PO Box 561266,
Dallas, TX 75356