We are here
to help you.
Consolidate your outstanding debts.

Consolidate negotiated debts in one affordable payment.
What we do
New Credit America was formed to help consumers to payoff old debts at a discount, and start fresh with a new loan. We work with consumers that have shown a willingness and ability to satisfy old creditors. We identify consumers eligible for loans through referrals from partners in the debt relief industry. Our process is streamlined and simple. If you qualify we hope that we can help you make steps towards regaining control of your financial health.
Fixed Term
Fixed Payment
Fixed Rate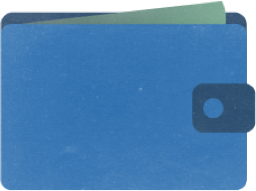 Our loans
New Credit America loans are designed to refinance old, delinquent debts for consumers that have demonstrated a desire and capacity to resolve outstanding balances. New Credit America accepts applications from clients of approved referral partners. If you have been selected to apply, congratulations, you are on your way to resolving old debts.
Our loans are fixed rate, fixed term and fixed payment installment loans. They are designed to give you a clear plan towards the final resolution of derogatory accounts.
Benefits
Relief from potential legal actions for outstanding debts.

Old debts reported as settled by old creditors.

Settlement discounts are often higher since the loan proceeds allow for a one-time, lump-sum settlement.

Creditors are paid at funding at a discount to the full balance owed.

Affordability - loan payments are structured to mirror existing payments.
Contact Us
New Credit America clients can access their account at the top of the page.
Call your support team at (877) 373-2330
Contact us via email: support@ncaloans.com
Send any correspondence by mail to:
New Credit America
PO BOX 9125
PORTLAND‎, OR‎ 97207-9125